GRE Private Tutoring in Buenos Aires (Argentina)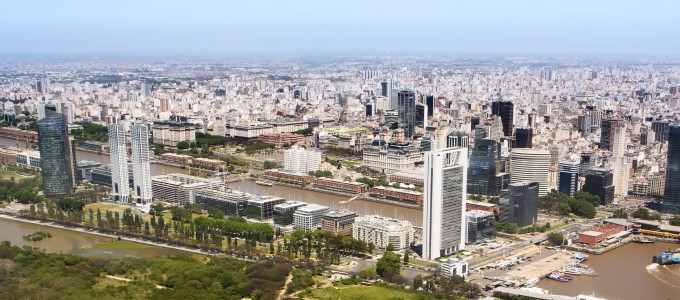 Manhattan Review in Buenos Aires teaches local students how to receive their highest possible scores on the Graduate Record Examination (GRE). Our flexible GRE learning plans include online GRE prep courses, classroom GRE instruction in on-site format, and private GRE tutoring. Buenos Aires students can also assess their progress and organize their study plans with our GRE practice tests, which faithfully replicate the structure and exercises of the actual GRE. Manhattan Review's highly trained and experienced GRE instructors and private tutors teach our students how to derive maximum benefit from their preparation efforts, how to most strategically approach each section of the GRE, and how to build the academic skills that are most important to high GRE scores. Our company has a history of success that goes back to our founding in 1999, and we are known around the world for our innovative instructional methodologies, comprehensive course materials, and the many accomplishments of our students. Get started on the most effective GRE instruction available in Buenos Aires by contacting Manhattan Review by email, phone, or online.
According to Educational Testing Service (ETS), the organization that administers the GRE, mean scores for all test-takers are approximately 150 verbal, 152 quantitative, and 3.5 analytical writing. GRE verbal and quantitative scores of 165 are in the respective 95th and 89th percentiles of all 655,000 students who take the exam each year. An analytical writing score of 5.0 is in the 93rd percentile, while 5.5 is in the 98th percentile. Though there is no official passing score for the GRE and each school sets its own standards, the most selective graduate programs usually expect a score of 160 or higher on at least one of the verbal and quantitative sections (whichever is more relevant to a given subject). The master of engineering management program at Dartmouth College's Thayer School of Engineering, for instance, reports average GRE scores for entering students at 164 quantitative, 158 verbal, and 4.0 analytical writing. Engineering programs are obviously based more on quantitative skills than verbal abilities, but the verbal scores at Thayer are nonetheless above average.
Thousands of Manhattan Review students have earned master's and/or doctoral degrees at world-class institutions such as Harvard, Stanford, MIT, Columbia, Princeton, Yale, Carnegie Mellon, the University of Pennsylvania, Johns Hopkins, Duke, Cornell, Brown, UC Berkeley, the University of Michigan, Georgetown, Dartmouth, UCLA, Emory, the University of Virginia, and Swarthmore. Companies around the world seek to hire candidates with the advanced skills provided by a solid graduate education. Past Manhattan Review students have accepted job offers from Fortune 500 companies, including Exxon Mobil, General Motors, Walgreens Boots Alliance, JP Morgan Chase, and Cardinal Health. A number of companies in Buenos Aires have hired our former test prep clients, such as Renault Argentina, Grupo Werthein, YPF, Grupo Emepa, and Katz Editores. The completion of a graduate degree can lead to an immediate salary increase of $20,000-$30,000 in a wide variety of fields, according to data published by the Center on Education and the Workforce at Georgetown University. Start preparing for graduate school with Manhattan Review's Buenos Aires GRE prep services.
GRE Private Tutoring
Hours package 12 to 48 hours, Personalized 1-on-1 Tutoring, In Person or Live Online
GRE Private Course
12 hours in total, Personalized 1-on-1 Course, In Person or Live Online

I wanted to thank you for teaching my class and being such a dedicated instructor. When I first started studying for the GRE I was doing it from complete scratch as I had not done this type of math in many years. I was scoring in the low 300's, and was having trouble with some of the quick math necessary to do well on the test. Our class helped me figure out how to break down problems into commonly found concepts and to quickly do the computation to answer them (by, for example, factoring). I took the GRE this past Friday and scored a 720 in math -- much higher than I had originally hoped for when I started studying. I know your going the extra mile to help, both in tutoring and in class, really made a difference to my score. Thanks again!
- Puja (This student took out GRE Tutoring)
Buenos Aires
Primary Course Venue:

Hilton Buenos Aires
Av. Macacha Güemes 351
Buenos Aires C1106BKG, Argentina

NOTE: We do NOT typically have staff at the venue, so email us before visiting the venue.
Meet a Buenos Aires GRE Tutor: Sergio Y.
Sergio Y. is a graduate of Ohio State University (bachelor's degree in chemistry) and the University of Michigan (master's degree in chemical sciences). Currently a full-time employee of a Buenos Aires chemical manufacturing company, he has been teaching GRE prep in the United States and Argentina since his first year of graduate school in 2006.
Originally from Cleveland, Ohio, Sergio moved to Buenos Aires in 2015. Since becoming a member of our local team of GRE instructors and tutors, he has received high marks on his student evaluations, especially for the engaging and accessible nature of his lectures. Sergio's dual career keeps him very busy, but he tries to find the time for his favorite hobbies, which include skateboarding, surfing, and golf.