Best GRE Test Prep Courses and Tutoring in Buenos Aires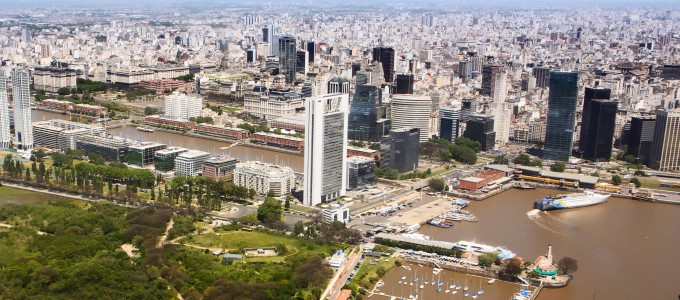 The Graduate Record Examination (GRE) requires a broad set of academic skills. Students are most likely to develop these abilities through experienced professional instruction. Manhattan Review in Buenos Aires is a test prep company that offers several proven learning options for the GRE. Students who are most comfortable in classroom situations are advised to opt for our group GRE courses, which can either be taken at sites around Buenos Aires or online from anywhere. For test-takers who wish to work exclusively on their own GRE preparation issues, we suggest our customized private GRE tutoring, which features individual learning plans developed specifically for each client. Classroom students and private tutoring pupils alike benefit from our realistic GRE practice tests, which are essential to the assessment of GRE skill development. Manhattan Review has been an industry leader in GRE instruction for international students since our company was founded in 1999. Thousands of students in South America, Europe, North America, Asia, and Africa have reached their goals of graduate school acceptance with our services.
The GRE is used in a variety of ways by admissions committees for master's- and doctoral-level programs. Some departments require minimum sectional GRE scores, such as the Economics Department at UC Davis, which will not consider any applicant with GRE verbal scores below the 60th percentile or GRE quantitative scores below the 70th percentile. Since economics is an academic discipline that draws heavily on both verbal and quantitative skills, this GRE standard is not surprising. At Columbia University's Graduate School of Arts and Sciences (GSAS), the Psychology Department requires a composite GRE verbal/quantitative score of 310 (this is actually the only GSAS department that has a set minimum for the GRE). In cases where schools do not have (or do not disclose) institutional GRE standards, applicants should be guided by the average GRE performance of accepted students. The mean scores for graduate students in the Department of Mathematics at the University of Pennsylvania were most recently 160 verbal and 164 quantitative.
Manhattan Review has helped countless students achieve the GRE scores needed for acceptance to graduate programs at elite schools such as Harvard, Princeton, Oxford, Cambridge, Yale, Columbia, the University of Pennsylvania, Brown, the University of Virginia, UC Berkeley, Stanford, MIT, Carnegie Mellon, Georgetown, Duke, Johns Hopkins, and many more. Numerous former Manhattan Review GRE clients have completed their graduate degrees and accepted lucrative employment with prominent organizations around the world. Our past students have been hired by Fortune 500 firms (including Dow Chemical, Twenty-First Century Fox, New York Life Insurance, and Berkshire Hathaway) and companies in Buenos Aires (e.g. Grupo Insud, Katz Editores, Fnbox Ventures, and Telecom Argentina). We also have former students who have chosen to go into the public sector, including institutes for scientific research, universities, government agencies, and public advocacy foundations. Regardless of your individual goals, Manhattan Review can help you receive a top-quality graduate education. Find out more about our GRE services for students in Buenos Aires by contacting us today.

I wanted to thank you for helping me with the GRE prep and let you know that your teaching tactics worked! I took the exam yesterday and got an 800 on the math, 570 on the verbal and who knows about the writing but hopefully it's not below a 4! The verbal is tricky with those silly words but I am happy with my score and ready to walk away from this ETS madness. Thanks again and all the best!
- Sophia (This student took a GRE class)
Buenos Aires
Primary Course Venue:

Hilton Buenos Aires
Av. Macacha Güemes 351
Buenos Aires C1106BKG, Argentina

NOTE: We do NOT typically have staff at the venue, so email us before visiting the venue.
Meet a Buenos Aires GRE Tutor: Juan Pablo R.
Juan Pablo R., an Argentine native, has been teaching GRE prep in Los Angeles, New York, and Buenos Aires since 2011. Before joining our company, he was a high school teacher of English literature for five years in California. His undergraduate studies in education were completed at the University of Georgia, and he also holds a master of arts in teaching from Duke University.
Juan Pablo has taught students with undergraduate degrees in almost every GRE-relevant academic discipline, and his students have been accepted to an enviable list of prestigious graduate programs. When he's not teaching GRE prep, Juan Pablo is a member of the full-time administrative staff at one of the major universities in Buenos Aires. His hobbies include boxing, talking politics, and guitar.