GMAT Private Tutoring in Buenos Aires (Argentina)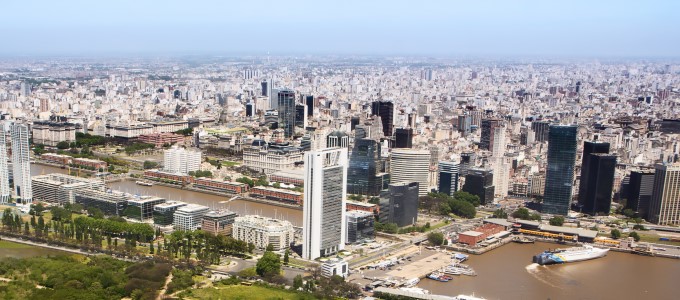 Buenos Aires students interested in acceptance to selective business schools in the English-speaking world must master the Graduate Management Admission Test (GMAT). Manhattan Review in Buenos Aires offers a full range of comprehensive GMAT services, including on-site GMAT prep courses, GMAT group instruction in online interactive format, and GMAT private tutoring. We are also a trusted vendor of GMAT practice tests and a knowledgeable provider of MBA admissions consulting. Founded in New York City in 1999, Manhattan Review has developed a worldwide reputation for innovative and effective approaches to teaching GMAT content, study techniques, and test-taking strategies. Our hiring policies for GMAT tutors and instructors are extremely selective, and we only choose those candidates that successfully combine academic credentials and educational experience with dedication to teaching and devotion to student success. New teachers undergo a lengthy training process in Manhattan Review's proprietary methods and course materials to ensure that they are fully prepared to enter the classroom. Buenos Aires students can begin working toward their best possible GMAT scores right away with Manhattan Review, the city's top GMAT resource.
Most business schools in the United States will officially consider students at any GMAT score level, but there are some institutions that have set minimum GMAT score requirements. Western Kentucky University's MBA programs will not accept applications from students with GMAT total scores lower than 500. At the University of Texas-Arlington's College of Business, the minimum GMAT score is also 500, but the verbal and quantitative scores cannot be below the 30th percentile. The minimum score for these two institutions is not far below the average scores of accepted students (554 for Western Kentucky and 504 for UT Arlington). However, neither of these two schools is ranked in the top 75 nationally. Most prestigious business schools expect GMAT scores of 700 or higher, and applicants with GMAT scores below the institutional averages do not have very good chances of acceptance. Let Manhattan Review in Buenos Aires help you receive the GMAT scores that selective business schools want from their applicants.
Manhattan Review students have been getting accepted to top graduate business programs for nearly 20 years. Our GMAT clients have been accepted to Harvard Business School, Columbia Business School, the University of Pennsylvania's Wharton School, the Massachusetts Institute of Technology's Sloan School of Management, Emory University's Goizueta Business School, the Yale School of Management, Dartmouth College's Tuck School of Business, UCLA's Anderson School of Management, and many other fine institutions. Some of our former students now have successful business careers at important companies in Buenos Aires, including Coto Supermarkets, the Walt Disney Company Argentina, Grupo Werthein, Edenor, and LADE. We also have seen our past students hired by Express Scripts Holding, State Farm Insurance, Lockheed Martin, Wells Fargo, and other Fortune 500 companies. Your preparation for an outstanding career in business can begin today with Manhattan Review in Buenos Aires, the best local resource for comprehensive GMAT prep services.
GMAT Private Tutoring
Hours package 12 to 48 hours, Personalized 1-on-1 Tutoring, In Person or Live Online
GMAT Private Course
12 hours in total, Personalized 1-on-1 Course, In Person or Live Online

Since I took the GMAT preparation course with you approx. six months ago, I wanted to inform you that I got accepted at Kellogg and would like to thank you for your support.
- Fabian (This student took our Munich GMAT weekend course)
Buenos Aires
Primary Course Venue:

Hilton Buenos Aires
Av. Macacha Güemes 351
Buenos Aires C1106BKG, Argentina

NOTE: We do NOT typically have staff at the venue, so email us before visiting the venue.
Meet a Buenos Aires GMAT Tutor: Natalie S.
Natalie S., a native of Orlando, Florida, has been teaching GMAT prep as a classroom instructor and individual tutor since 2008. Since joining Manhattan Review's Buenos Aires team in 2016, she has developed a strong local reputation as a thorough and conscientious GMAT educator with a variety of original approaches to GMAT preparation issues. "My teaching is focused on finding unique solutions to every student's GMAT challenges, because those challenges are unique as well," she says.
Natalie graduated magna cum laude with a bachelor's degree in political science from Georgetown University, and then completed a master of business administration at Georgetown's McDonough School of Business. In addition to her teaching career, she is employed as an analyst by a Buenos Aires financial services company. Though born and raised in the United States, she is of Mexican heritage on both sides of her family, and is a fluent speaker of Spanish.