Best GMAT Test Prep Courses and Tutoring in Buenos Aires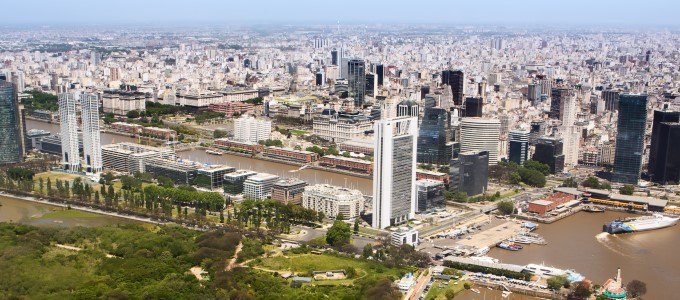 Get ready for the Graduate Management Admission Test (GMAT) with Manhattan Review, the Buenos Aires area's top provider of GMAT on-site or online prep courses, GMAT private tutoring, and GMAT practice tests. Aspiring graduate business students can also maximize the impact of their business school applications with our MBA admissions consulting services. Manhattan Review's GMAT students learn the most relevant GMAT skills, the most effective approaches to out-of-class preparation, and the most successful test-taking strategies. We have been teaching GMAT prep in major cities around the world since 1999, and we have helped prepare thousands of students for business school acceptance and accomplishment. Manhattan Review is a test prep company that is primarily devoted to test prep instruction for international students who wish to attend universities in the English-speaking world, and we are the ideal GMAT resource for native speakers of other languages. Find out more about how Manhattan Review can help you live your business school dreams by contacting us today. Our Buenos Aires support staff is available by phone, email, or online to provide details on our services and answer any of your questions.
Manhattan Review's GMAT clients have become students at and graduates of the most important business schools in the world. Our students have been accepted to the Graduate School of Business at Stanford University, Harvard Business School, the Yale School of Management, Columbia Business School, the Kellogg School of Management at Northwestern University, the University of Pennsylvania's Wharton School, Saïd Business School at the University of Oxford, the Judge Business School at the University of Cambridge, and many other elite programs for advanced business training. Graduates of these top programs encounter a highly favorable job market. Our past GMAT clients have been hired by Fortune 500 companies and firms in Buenos Aires, including Berkshire Hathaway, CVS Health, Valero Energy, Archer Daniels Midland, Pampa Energía, Torneos y Competencias, Grupo Financiero Galicia, and Banco Macro. Manhattan Review's GMAT prep services in Buenos Aires can help you receive the GMAT scores needed for a high-quality business education, which can help you begin a promising career in business.
The GMAT weighs heavily in business school admissions decisions, especially at institutions in the United States. Business schools are opaque about their admissions procedures, but a wealth of external evidence points to the importance of the GMAT. Some admissions consultants estimate that the GMAT can account for more than 20% of the decisions of admissions committees, which makes the GMAT more important than undergraduate GPA, work experience, or letters of recommendation. The business school rankings published by U.S. News & World Report devote 16.25% of an institution's rank to the average GMAT scores of its accepted students. Universities take these rankings quite seriously, and the rankings methodology of U.S. News encourages business schools to accept students with GMAT scores that are as high as possible. Students who are admitted to the most selective business schools almost always receive GMAT scores that are in the highest percentiles of all test-takers. High GMAT scores are the key to business school acceptance.

At the end of March I took one of your weekend GMAT courses in Frankfurt. I just wanted to let you know that this investment has paid off!!! I took the test two days ago - and my total score is 730! I'm so relieved... Thanks a lot to all of you.
- Anja (This student took our Frankfurt GMAT weekend course)
Buenos Aires
Primary Course Venue:

Hilton Buenos Aires
Av. Macacha Güemes 351
Buenos Aires C1106BKG, Argentina

NOTE: We do NOT typically have staff at the venue, so email us before visiting the venue.
Meet a Buenos Aires GMAT Tutor: Doris G.
Doris G., an independent businesswoman and GMAT educator, holds a bachelor's degree in economics from New York University and a master of business administration from Columbia Business School. A native of New Rochelle, New York, she has been teaching GMAT prep courses and individual tutoring sessions since 2010, and she relocated to Buenos Aires in 2016.
Doris's students are inspired by her accomplishments in education and in business. Previously a junior executive at an American company based in New York City, she started her own internet marketing firm. "My business experience is just as important to my credibility as a GMAT teacher as my educational background," she says. "Being an active businesswoman helps me lead my students by example."