Best LSAT Test Prep Courses and Tutoring in Buenos Aires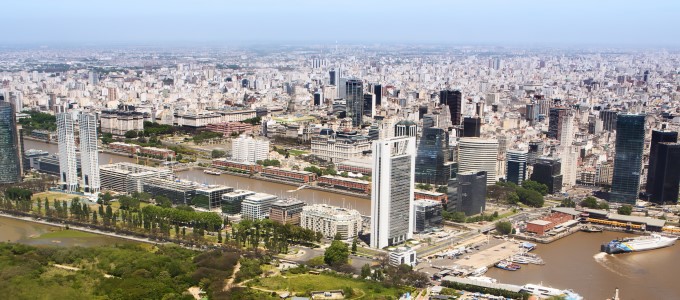 Applicants to law schools in the United States and Canada must take the Law School Admission Test (LSAT). Manhattan Review, an international educational services company founded in 1999, provides the best LSAT preparation available in Buenos Aires. Our services include on-site LSAT prep courses, LSAT group instruction in online interactive format, private LSAT tutoring, and LSAT practice tests. Regardless of your preferred mode of learning, you'll receive highly professional LSAT instruction that features targeted skill development on all types of LSAT exercises, and you will also learn how to create well-organized study plans and how to approach the test strategically. Manhattan Review's LSAT learning plans are built on engaging methods of instruction and proven course materials, and our LSAT prep offerings are taught by the most outstanding LSAT educators in Buenos Aires. Learn more about Manhattan Review's Buenos Aires LSAT prep services by contacting us today for details on course plans, scheduling, tutor bios, and answers to all of your questions.
Many prospective law students do not realize how important the LSAT is to the success or failure of their law school applications. Admissions committees consider the LSAT to be a valid predictor of law school grades, and the test can therefore be a more important factor in admissions decisions than undergraduate GPA. Furthermore, institutional LSAT scores contribute to law school rankings (such as those published by U.S. News & World Report), which encourages law schools to accept higher scoring students. It is not difficult for law school applicants to see the importance of the LSAT for themselves. The Law School Admission Council provides an admissions calculator on its website, which allows students to enter their GPAs and LSAT scores and receive an estimate of their chances of acceptance to almost all of the programs accredited by the American Bar Association. According to this calculator, a hypothetical applicant with a mere 3.0 GPA (which is the minimum required for almost any graduate program) and an LSAT score of 165 would have at least a 50% chance of acceptance at 172 of 206 of the law schools listed (83%).
In addition to admission standards, aspiring law students should also consider outcomes when choosing JD programs to target. The top law schools almost invariably require upper-percentile LSAT scores, but these institutions also produce lawyers with the best employment prospects. Graduates of poorly ranked law schools often have considerable difficulty finding employment in the legal profession, but this seldom happens to alumni of respected programs. Manhattan Review's LSAT prep courses and private tutoring have helped produce successful applications to the law schools at Harvard, Yale, the University of Chicago, the University of Pennsylvania, Georgetown, the University of Michigan, the University of Virginia, New York University, Stanford, Columbia, Vanderbilt, Notre Dame, and many more. Our past LSAT clients have become lawyers for major firms, government agencies, Fortune 500 companies, and public advocacy organizations. At Manhattan Review, we look forward to helping you prepare for admission to a strong law school, which will train you for a prosperous and rewarding legal career.

Hello, I just wanted to let you know that the current class that i am taking is really helping my studies. George has been a great help and I thank you for fitting the class into my busy schedule.
- Simone (This student prepared for the LSAT with us)
Buenos Aires
Primary Course Venue:

Hilton Buenos Aires
Av. Macacha Güemes 351
Buenos Aires C1106BKG, Argentina

NOTE: We do NOT typically have staff at the venue, so email us before visiting the venue.
Meet a Buenos Aires LSAT Tutor: Caleb A.
Caleb A., born and raised in Lancaster, Pennsylvania, is a graduate of the University of Kentucky and the University of Georgia School of Law. He has nine years of experience as an LSAT classroom instructor and individual tutor, and taught LSAT prep in Louisville, Kentucky and Atlanta, Georgia before he moved to Buenos Aires in 2014. He currently lives on the outskirts of the city with his wife and two children.
Caleb has prepared several hundred students for high LSAT scores and acceptance to selective law schools in the United States. He has developed a well-deserved reputation as a talented and effective LSAT educator with an innovative approach to LSAT instruction. Caleb is also a practicing attorney with experience in both the public and private sectors.