Best ACT Test Prep Courses and Tutoring in Buenos Aires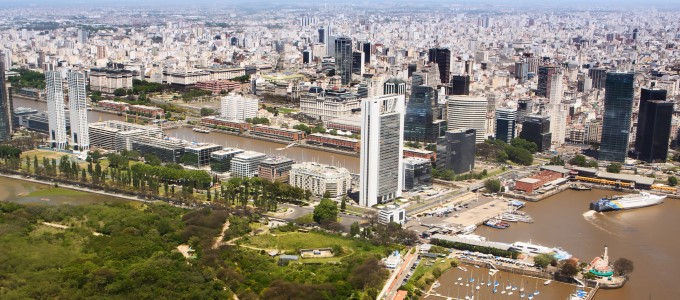 The ACT is the widely taken standardized test for admission to universities in the United States, and most institutions consider ACT scores to be an important component of college applications. Buenos Aires students can receive top-notch ACT instruction from Manhattan Review, an international test prep firm that has been preparing clients around the world for major standardized tests since 1999. Our Buenos Aires ACT options include on-site prep courses, online group instruction, and private tutoring, taught by the area's most qualified ACT educators. We also offer high-quality ACT practice tests, which are a valuable educational aid to both students and teachers. Manhattan Review has helped a large number of Latin American, Asian, European, African, and North American students receive the ACT scores required for admission to the world's most selective universities. Our ACT clients have been accepted to undergraduate programs at Dartmouth, Harvard, Cornell, Stanford, MIT, Yale, Columbia, UC Berkeley, the University of Chicago, Brown, Princeton, Caltech, Carnegie Mellon, the University of Virginia, Johns Hopkins, and many more. Learn how Manhattan Review can help you gain admission to your first-choice school by contacting us right away for more information on our ACT services in Buenos Aires.
In order to receive high test scores, students must understand the ways in which a given assessment evaluates each of the relevant skills. The ACT is a unique exam with its own content and structure, which test-takers must learn in order to be successful. Manhattan Review's ACT services feature comprehensive coverage of each ACT section, proven strategies for developing high levels of skill with each type of ACT question, guidance for optimal out-of-class study plans, and the most favorable approaches to taking the test itself. Flexibility is one of the keys to the success of our ACT instruction. For students who learn most effectively in standard classroom contexts, we provide on-site prep courses at several convenient locations around Buenos Aires. Students who are enthralled by the latest technology should probably consider our online ACT classes, which combine forward-looking internet-based instruction with the practicality of studying from anywhere. For students who prefer one-on-one learning situations, our customized private tutoring is ideal. No matter which option you choose, you'll receive the most professional and experienced ACT instruction available in Buenos Aires.
As a company that has been in the test prep business for many years, we've seen a large number of our students become successful professionals after finishing their postsecondary education. Some of our students have chosen public-sector careers at research institutes, charitable foundations, government agencies, or schools at the primary, secondary, and tertiary levels. Others have prospered in the private sector. Our former clients have been hired by Fortune 500 companies and businesses in Buenos Aires, including Valero Energy, State Farm Insurance, JP Morgan Chase, Exxon Mobil, 47 Street, Editorial Atlántida, Telecom Argentina, and Grupo Insud. Regardless of your preferred career path, you'll need the best possible university education to accomplish your goals. Manhattan Review's ACT prep courses and private tutoring in Buenos Aires will enhance your college application and expand your range of choices for college education.
Buenos Aires
Primary Course Venue:

Hilton Buenos Aires
Av. Macacha Güemes 351
Buenos Aires C1106BKG, Argentina

NOTE: We do NOT typically have staff at the venue, so email us before visiting the venue.
Meet a Buenos Aires ACT Tutor: Lupe S.
Lupe S. began her ACT teaching career in New York City in 2007, and she has been a member of our Buenos Aires ACT team since 2016. She is a graduate of Fordham University (bachelor's degree in education) and the Graduate Center of the City University of New York (master's degree in liberal studies). She grew up in the small town of Linden, Virginia (about 60 miles west of Washington, D.C.).
Lupe describes her teaching philosophy as a mixture of tradition and innovation. "There are some methods of teaching that have always worked and probably always will," she says. "But this does not mean that we close our eyes to new approaches that can improve the benefits we offer our students." In her spare time, Lupe enjoys relaxing by watching baseball (her favorite team is the Baltimore Orioles).